Gateway and Pillars Kilclief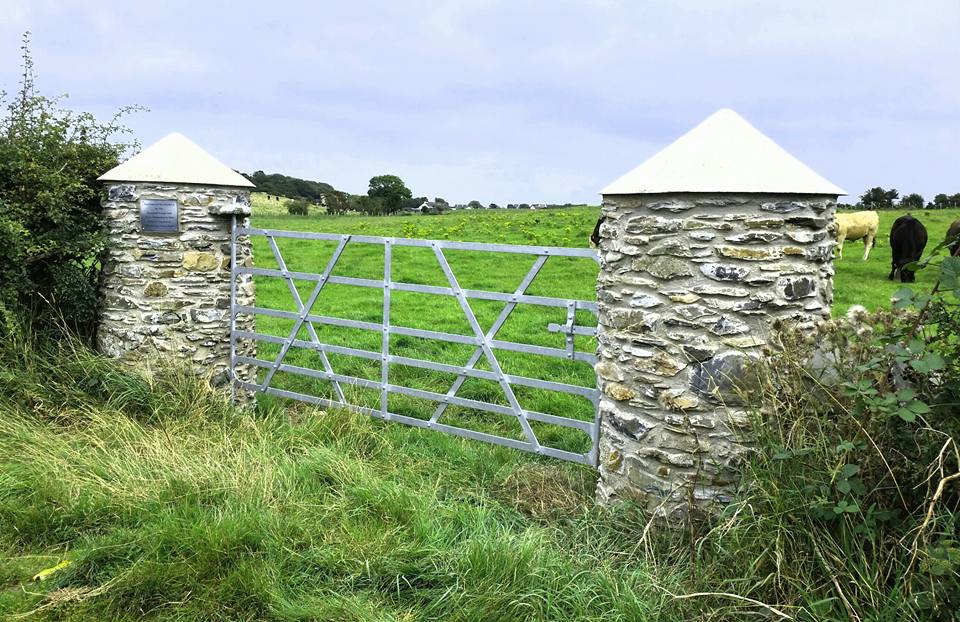 The pillar on the left approximately 200 years old was disintegrated badly and restored, the one on the right a new build. Original stones found on site were incorporated into the re- build. The original gate hanger stone and 'spud' stone were re-used. Everything was designed, restored and re-built as it would have been originally with lime mortars.
New gates were made in the exact style of an old gate found in the undergrowth just metres away in an attempt to restore everything in keeping with the original.